Standing water is the enemy of asphalt pavement. Take a look at your pavement after a rain. Do you see areas where water is pooling? Are there cracks? If so, you want to repair these areas right away.
Locate
Locate the low spot that requires repair.
Mound
Mound U.S. Cold Patch® over the area.
Form
Form the repair patch.
Compact
Compact or tire roll in overlapping passes.
Complete
Your patch is ready for traffic!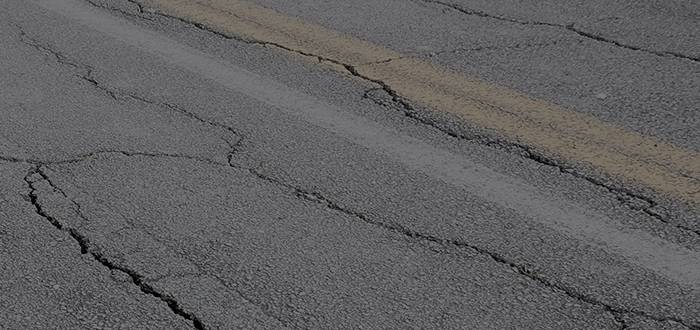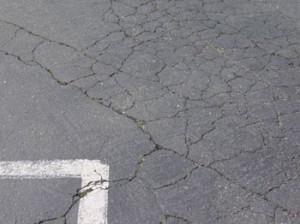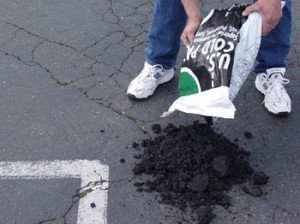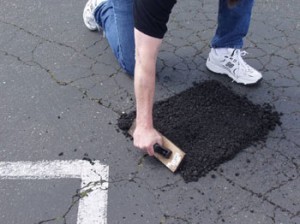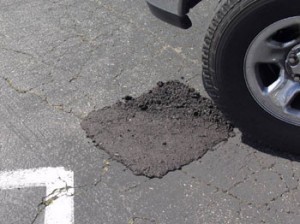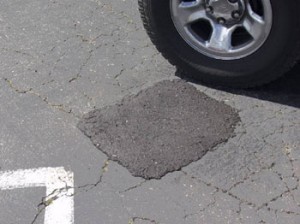 No preparation to receive the U.S. Cold Patch except removing loose material as much as possible and dumping in the material and compacting."
- R.V.