Sakrete U.S. Cold Patch at The Home Depot
April 01, 2017
|
News
|
Share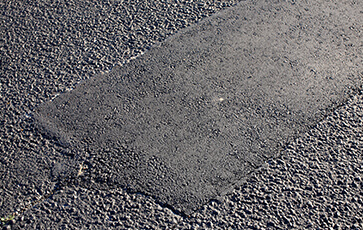 Looking for Sakrete U.S. Cold Patch at The Home Depot? Here's a link to The Home Depot product page on their website.
Sakrete 50 lb. U.S. Cold Patch
Find a Sakrete U.S. Cold Patch retailer near you.
Product Description
An environmentally-friendly, ready to use recycled asphalt product. Use to permanent patching of potholes, cracks and other defects in blacktop and concrete. Convenient 50 lb. size.
Stronger and easier to use than other pothole repair products
Drive on immediately after use
Odorless recycled material that greatly reduces harmful VOCs typically found in other products
Easy to use
MFG Brand Name : SAKRETE
MFG Model # : 60450007
MFG Part # : 60450007