State Farm Insurance Recommends Cold Patch For Driveway Potholes
May 01, 2017
|
Press
|
Share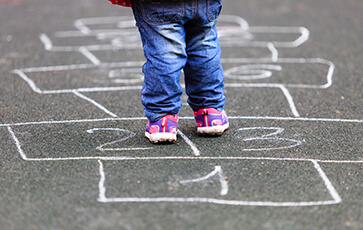 State Farm Insurance recommends homeowners patch potholes in their driveway with asphalt cold patch. Notice that if you use US Cold Patch to fix your driveway, step #4 should not be necessary. Sakrete US Cold Patch is available at The Home Depot. Find a stocking store near you at our Where To Buy page.
Repairing your driveway does not need to break the bank.
It is possible to do it yourself and still have quality results! Using U.S. Cold Patch as a tool in the routine maintenance of your concrete and asphalt costs a fraction of what a professional would charge for hot asphalt application. It is easy to use and can be done at any time of the year and with simple tools you may find around the house.
In testing, U.S. Cold Patch is proven to be durable and outperforms many other blacktop patches. Consumer Reports, a major magazine that publishes reviews and comparisons of products recently featured us! You can see how we did here: www.consumerreports.org/home-improvement/blacktop-patch-is-ideal-for-diy-driveway-repair.